With MNG All Sports TV Live, you can watch your favourite sports, live and on demand anytime and anywhere, featuring all of the world's best events. Enjoy full LIVE and on demand events, previews and highlights.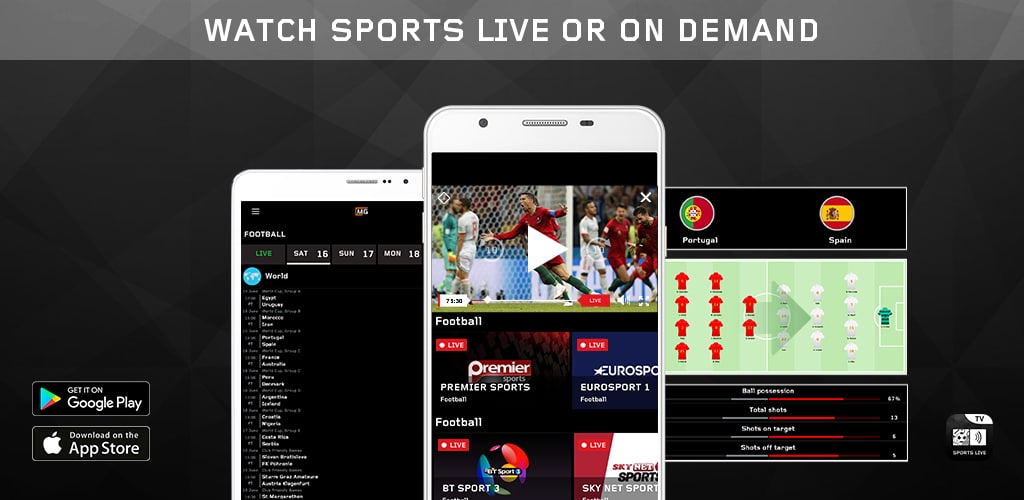 You can see European soccer from all championships and have access to LIVE coverage of Champions League and Europa League, World Cup, plus high-calibre rugby competitions, more than 30 PGA Tour events, WTA and much more. NFL fans can watch the games, from pre-season right through to the Super Bowl.
We'll show you many of the world's best sporting events, including Premier League, Serie A, LaLiga, Ligue 1, NBA, NFL, NHL, WTA, PDC, MLB and many more live and on-demand.
Stream the events on your phone, tablet via the MNG Sports TV Live App. The image quality automatically adapts to the best possible resolution for your device.
U. a. the following leagues are available on MNG:
• Premier League
• Bundesliga highlights
• Series A
• LaLiga
• Ligue 1
• NBA
• NFL
• NHL
• WTA
• PDC
• MLB
and many more…