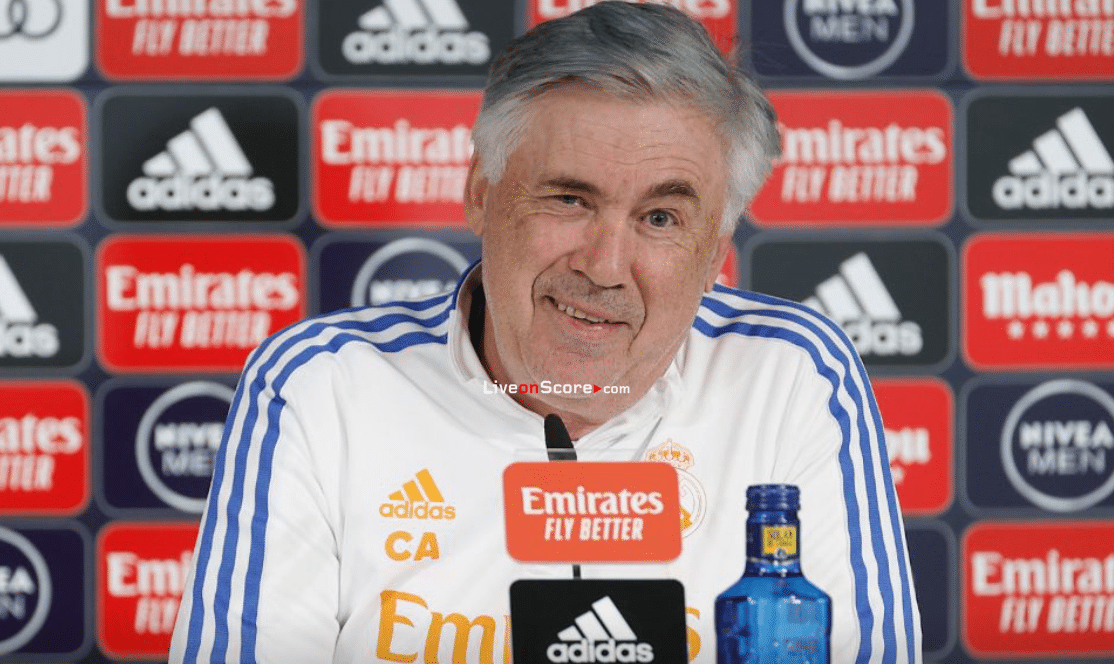 "We have all the ingredients to put on a good display, knowing Mallorca are going to give their all", added the coach.
Carlo Ancelotti appeared in an online press conference at Real Madrid City on the day prior to the team's LaLiga matchday 28 clash with Mallorca at the Visit Mallorca Stadium (Monday, 9:00pm CET): "We're feeling good because the team is in great form. We're on a great run and I've got a full squad available. We have all the ingredients to put on a good display, knowing Mallorca are fighting to achieve their goals and will give it their all. There is good balance in the games at the moment because there aren't many left and everyone will give it everything they have".
Sports Livestream ⚽ JOIN NOW for FREE
Instant access to the BT Sport, Sky Sports and Eurosport
"There isn't just one leader here. We have a team full of leaders, who are hugely important in setting an example. Karim, Luka, Kroos, Courtois, Marcelo… It's a team full of leaders and that's the good fortune I have as a coach. I don't think anyone is fatigued for tomorrow, but I may make a few changes due to the type of game we want to play. It won't be a result of fatigue because the players don't look tired to me.
Win over PSG
"It meant a lot, but more than from a sporting perspective, it was the emotional side. From that point of view it was beautiful to see and very important for us. The team gave the fans something to get behind and the fans did just that. We know we have an amazing atmosphere at the Bernabéu that will be there to help us in big games. I was thrilled to see the atmosphere among all the madridistas at the game".
"There's no euphoria here at the club. We're still in the Champions League and tomorrow we have another game in a different competition and we're focused on that. This is a team used to looking forward, that comes with the club's history. We won a game but it's only the Champions League Round of 16. When you lose, you feel awful, it's not just a mental thing but physical too. All the PSG players were very deflated after the game but that's football. Disappointment can have the same impact as joy".