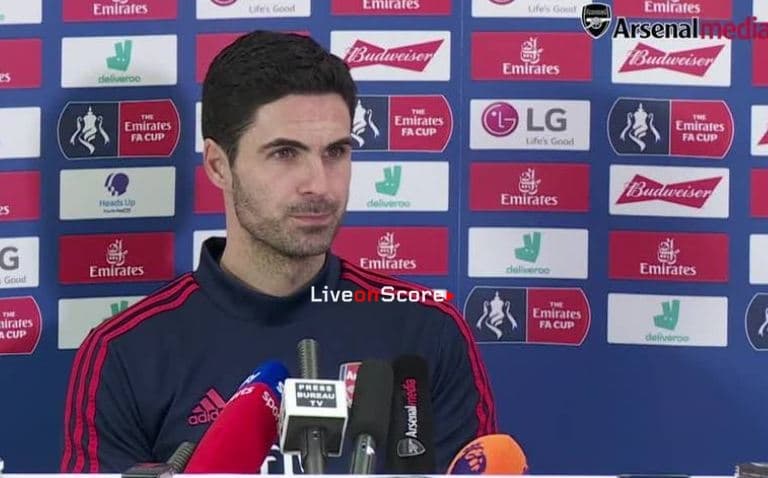 Mikel Arteta was back in front of the media on Friday as he looked ahead to our Emirates FA Cup fourth-round clash any Bournemouth.
Sports Livestream ⚽ JOIN NOW for FREE
Instant access to the BT Sport, Sky Sports and Eurosport
Our head coach was asked about a range of subjects, and you can see what he said in our full transcript below:
on what he's learned about his players from the Chelsea game…
The type of players that I have at the moment, with the attitude that they showed, the ability to react in difficult moments and I think the joy was to watch, from my side, how much they want it and actually that they never gave up.
on it being a month since his first game which was also Bournemouth away…
A lot of things that I wanted to implement, not just towards the players but around the club, in terms of the culture, I'm seeing very good signs in progress. A lot of things about our way of playing and our style as well, even though the circumstances in some of the games have made it a little bit more difficult than expected. But in general, I can see the direction towards what I wanted a month ago.
on reports linking us with Mykola Matvienko…
I don't know. I'm not going to be discussing any transfer links publicly. It's something that we are trying to do internally and when we have news we will communicate with you guys.
on whether we are still looking to sign a defender this month…
We've been looking at different positions. Obviously, since I joined we lost Calum and we had other circumstances and injuries in those positions so it's true that at the back we've been short. But there are other positions as well, depending on what happens in the market, that we might need to assess.
on if he's hopeful that we will do some business before the deadline…
At the moment, I am 50:50 because this transfer window is very, very complicated. I only want to bring somebody in if I'm really convinced that he can really improve the level that we have.