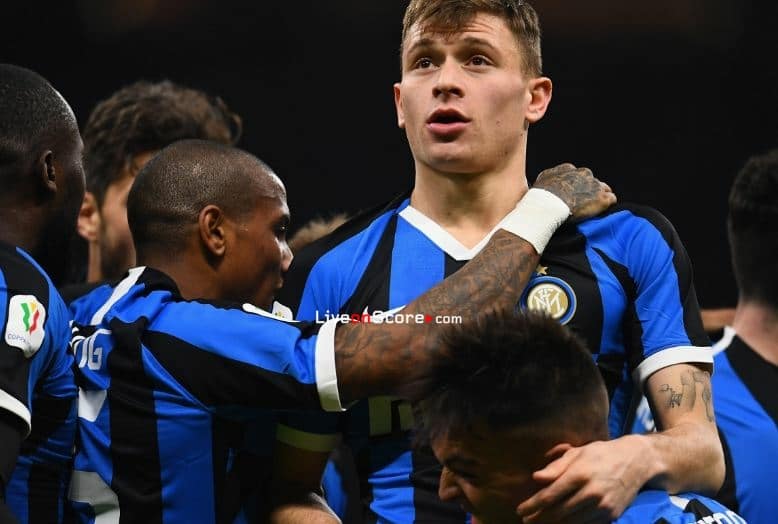 Barella: "Lukaku is a force of nature. I have always admired Stankovic".
LiveonScore News, 3 days ago
2 min

read
MILAN – His first steps on the pitch, his roots, his experience in a Cagliari jersey and his growth at Inter. Nicolò Barella reveals all in the "Linea Diletta" programme broadcast today on DAZN.
You have evolved as a footballer and are a very tidy player on the pitch.
"The coach has helped me a lot, I used to be much more free-spirited. With Conte I am more disciplined, I choose my moments. I study a lot while on the pitch; I play with great champions and every positive trait of theirs I try to adapt to my own game".
What memories do you have from when you started playing as a child?
"I started when I was… three and a half years old. I was already attentive, and I listened well to coaches since I was little, it interested me. At around 14 or 15 years old I realised that I could probably aspire to a career. I met Gigi Riva when I was 17, on the birthday of his school of football. There we talked, and he told me he was following me, I was stunned, he made me very happy indeed".
How much do your roots shape who you are?
"I am very proud to be Sardinian. We are a very international team, so I do not know if everyone knows what the Sardinians are like, but in my attitude on and off the pitch I feel Sardinian. I hope my teammates and other people appreciate that".
You have great experience, both on and off the pitch. What do you take with you from Cagliari?
"The greatest experience in a Cagliari jersey was wearing the captain's armband. It was a moment in which I felt almost invincible, a very proud moment".
The Europa League final…
"This was my greatest disappointment since I have been playing, I hope I do not have to relive it again. I was angry, I think that from the experience in Germany, with the long time away, and being far from our families, we felt we deserved a different ending".
You scored a beautiful goal against Cagliari.
"It was beautiful, second only to the one I scored against Verona. It was strange, I was happy and a little sorry, I got emotional. I'm sorry that someone insinuated that I enjoyed this goal, but I have broad shoulders, I felt sorry for my parents and my family".