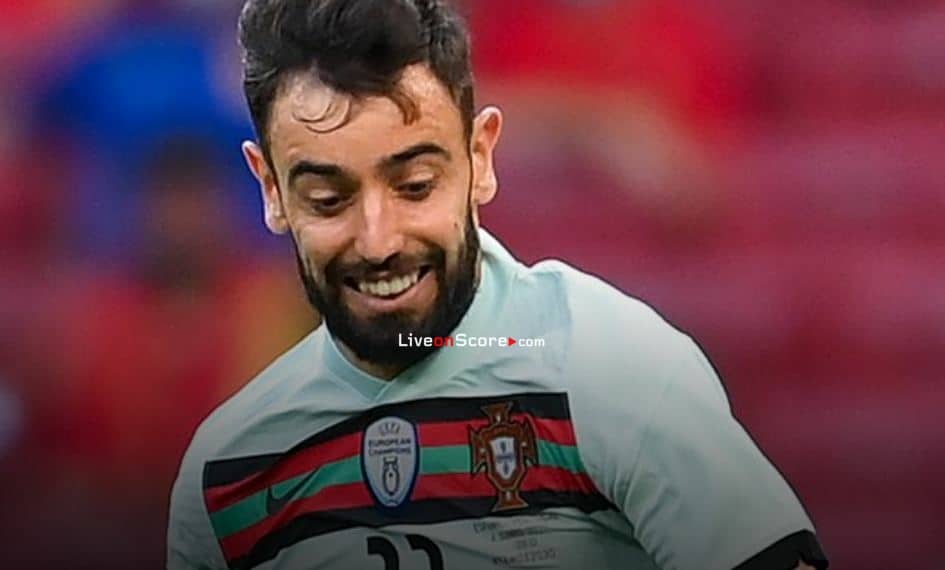 Bruno Fernandes 'Nobody is more competitive than me'
LiveonScore News, 4 months ago
2 min

read
Bruno Fernandes has explained where his incredible desire and will to win comes from, as he looks to make his mark at Euro 2020.
Portugal play their final warm-up fixture against Israel tonight (Wednesday) and Manchester United's Sir Matt Busby Player of the Year will be showing his customary drive in order to help the holders retain their trophy when the tournament gets under way.
Speaking in the second part of an exclusive fans' Q&A session, which first appeared in last month's edition of Inside United, the midfielder also revealed how he keeps so motivated and is now able to overcome any disappointments easily.
When asked where his commitment emanates from by Anbesa from Sweden, he replied: "So that comes from my childhood. For me, the desire to win the games and to win something is always on me and I think it's part of me. I don't know where this comes from but, in my family, nobody likes to lose. I think I grew up seeing my cousins, my brother, my uncles, my dad fighting to win.
"When we played cards or chess or football, when we played everything. I think my mentality comes a little bit from my family. There were a lot of fights over Christmas, when we have to play card games or bingo or something different. The fighting is always on!"
Dr Mayank from India asked Bruno if he was the most competitive person in the United squad and he provided another insight into his character with his detailed response.
"I don't know if I'm the most competitive but I think no-one is more than me," he insisted. "They can be at the same level but not more than me. Always in my mind, you can have the same as me but you can't have more than me. For example, desire, a winning mentality and hard work, I think you have to have in your mind to be the best you can.