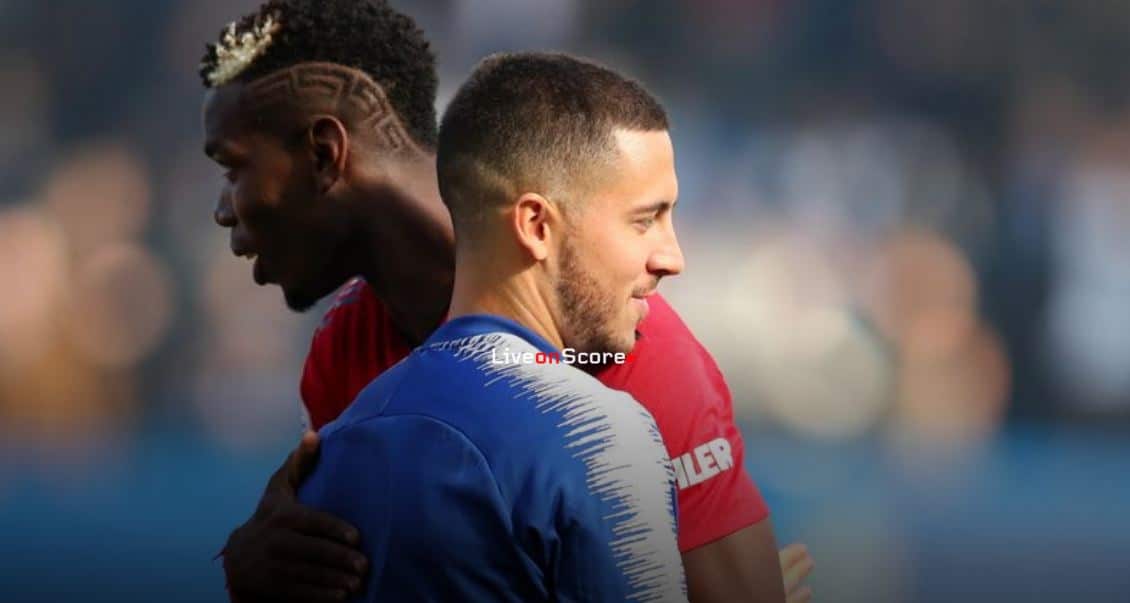 CHELSEA VS MANCHESTER UNITED – HISTORY
LiveonScore News, 3 months ago
2 min

read
This is the 14th FA Cup tie between Chelsea and Manchester United. United have won eight and the Blues five – including the four most recent in 2007, 2013, 2017 and 2018.
The Red Devils are Chelsea's third-most regular opposition in the FA Cup behind Arsenal (20 matches) and Sheffield Wednesday (17), whom the Blues beat 3-0 last month to reach this stage.
This will be the 16th Chelsea-Manchester United clash in this competition and sixth at Stamford Bridge; four of our past five FA Cup encounters away from Old Trafford have ended in 1-0 victory for the Blues.
Although the pair had commonly crossed swords in the league since 1905, the first FA Cup fixture in west London arrived as late as March 1950; Matt Busby, a guest player for the Pensioners during World War Two, was the Mancunians' manager.
It was Billy Birrell's team who prevailed, with winger Bobby Campbell a constant threat. Campbell was gifted the opener, but there was no such quibbling about the emphatic second, scored by Roy Bentley, in front of a 70,362 crowd.
Fast forward to March 2013, and a quarter-final replay in west London was crammed into a busy schedule including Europa League games (which the Blues would win that season).
We had roared back from 0-2 down to 2-2 at Old Trafford but at the Bridge, two key moments sealed the 1-0 victory: Demba Ba's superbly taken winner, and Petr Cech's close-range wonder save from Javier Hernandez. The result ended departing manager Sir Alex Ferguson's hope of a valedictory league and cup double.
Four years later at the same stage it was N'Golo Kante's 20-yard smash that achieved the same scoreline against a side coached by Jose Mourinho. Ander Herrera was sent off for two bad fouls on Eden Hazard.
It would be remiss not mention our past two FA Cup meetings on neutral soil: the FA Cup finals in 2007 and 2018. On both occasions a single goal sufficed. The first at the new Wembley was decided by Didier Drogba, who collected and dispatched Frank Lampard's pass in extra-time.
Last season's final was settled by Eden Hazard's 22nd-minute penalty after Phil Jones had thwarted the Belgian illegally. To put you in the mood, here are some of Chelsea's best FA Cup strikes against the Red Devils.
Football Fixtures
Serie A
Bundesliga

Bundesliga


Bundesliga

Bundesliga

Bundesliga
Bundesliga

Bundesliga
Bundesliga
Bundesliga