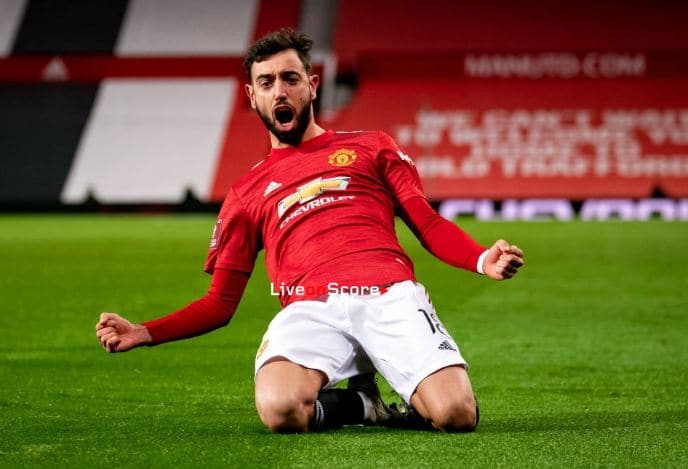 Fernandes and Shaw: Every press conference word
LiveonScore News, 2 months ago
2 min

read
Manchester United's recent Player of the Year winners – fans' favourite Bruno Fernandes and team-mates' choice Luke Shaw – appropriately represented the squad when they sat alongside Ole Gunnar Solskjaer at Tuesday's pre-match press conference for the Europa League final.
The Portugal playmaker and England left-back fielded questions together and, at times, separately as they were asked by the journalists about preparations for the big game against Villarreal in Gdansk and the ramifications of winning – or losing – the showpiece fixture.
Here's every word that Fernandes and Shaw had to say during the media briefing, which was streamed live on ManUtd.com and our Official App as well as being broadcast on MUTV…
Obviously you got to the later rounds of the Europa League last year but couldn't quite get over the line. Does the mood in the dressing room feel different a year on? Does it feel more positive around the squad?
Luke: "Definitely. I was a bit unfortunate last season, I wasn't there. But I think definitely this season, especially now there's, personally in my opinion, much more confidence and much more belief in the squad. We're improving as a team and obviously this is the next step tomorrow night to go out and show that we're going in the right direction. There's a lot of confidence and belief that we're taking the right steps and tomorrow is another step in the right direction."
Bruno: "I think everything is different [to last year]. The team has grown up a lot. We've improved from the semi-final in the Europa League, the team is getting better. Obviously being in the final is good but to be perfect we have to win tomorrow. The dressing room is confident, we know what we have to do, but as the coach says before, it is 50-50. Tomorrow we have to play against a tough team, doing our best to go home happy."