Manchester United now have 21 Community Shield successes in total on the honours board – 17 outright triumphs and four shared after a draw.
Sports Livestream ⚽ JOIN NOW for FREE
Instant access to the BT Sport, Sky Sports and Eurosport
Introduced as the FA Charity Shield in 1908, it had evolved from the Sheriff of London Shield match, which was played between a top professional side and a leading amateur team. This format was maintained when United, the reigning Football League champions, beat Queens Park Rangers, the then-Southern League champions, 4-0 in a replay after the first match had ended 1-1. Both games were at Stamford Bridge.
This format, with the occasional representative side taking part, was to form the basis of the competition for many years. It wasn't until 1974 that the fixture was established as we know it today – a contest between the league champions and the FA Cup winners, played at Wembley as proposed by the then-FA secretary Ted Croker. It was to prove a great success, with the '74 Shield match attracting 67,000 fans as Liverpool beat Leeds United 6-5 on penalties after a 1-1 draw.
United had lifted the Shield on seven occasions by then, adding to the inaugural 1908 victory with outright wins in 1911 (8-4 v Swindon), 1952 (4-2 v Newcastle), 1956 (1-0 v Manchester City), 1957 (4-0 v Aston Villa) and two shared in 1965 (2-2 v Liverpool) and 1967 (3-3 v Tottenham).
The Reds' first Shield match at Wembley, as FA Cup winners in 1977, ended with the trophy being shared with league champions Liverpool after a goalless game. The same clubs subsequently met in the curtain-raising fixture in 1983 – United won 2-0 with both goals from Bryan Robson – and 1990, when the Shield was again jointly held following a 1-1 draw, with John Barnes and Clayton Blackmore on the scoresheet.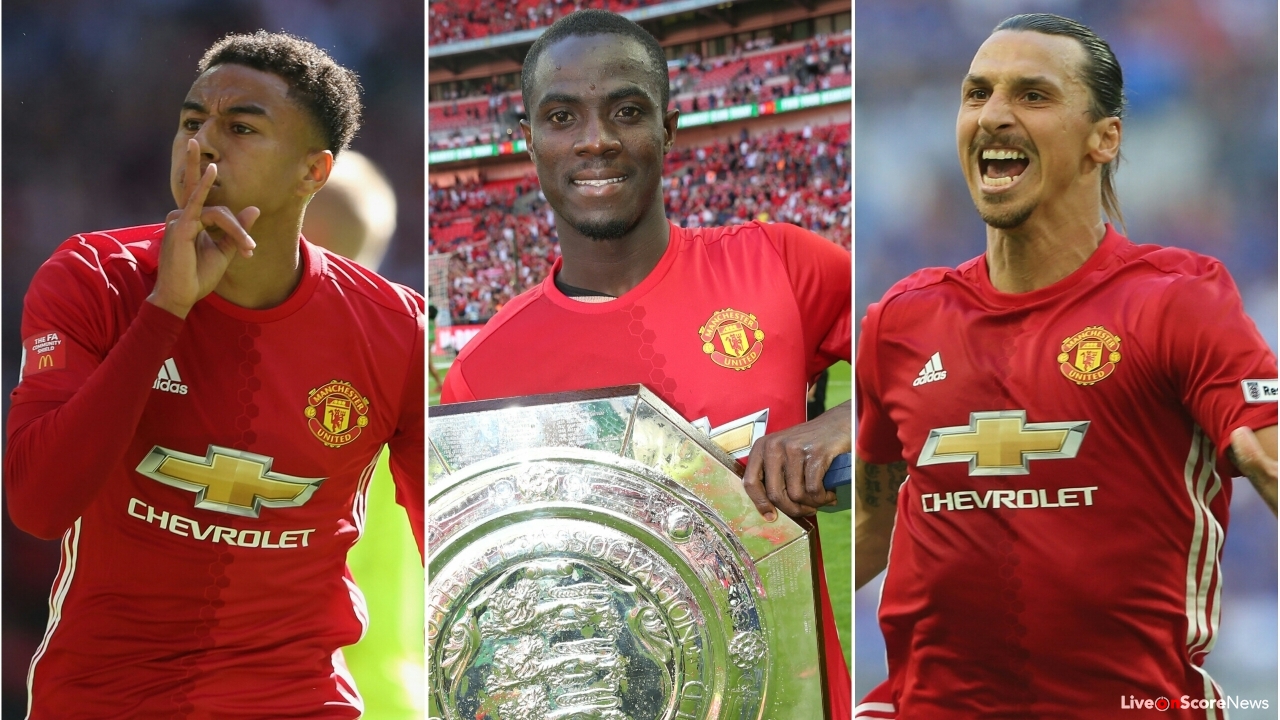 Shield matches ending in draws have been decided by a penalty shoot-out since 1993, when United beat Arsenal 5-4 on spot-kicks after Mark Hughes and Ian Wright scored a goal apiece in the 90 minutes. Eric Cantona scored from the spot in the following year's victory but this was in normal time as Blackburn Rovers were beaten 2-0. The Frenchman netted from open play in 1996's emphatic 4-0 win over Newcastle but had retired by the time United vanquished Chelsea on penalties in 1997 after a 1-1 draw.
The Reds suffered three consecutive Charity Shield defeats at the start of the 1998/99, 1999/2000 and 2000/01 seasons, but went on to win the league title at the end of each term.

The trophy was brought back to Old Trafford in 2003, one year after the competition was renamed as the Community Shield. Arsenal were beaten on penalties at the Millennium Stadium in Cardiff, while Wembley was being redeveloped; United goalkeeper Tim Howard was the hero, acrobatically saving spot-kicks from Giovanni van Bronckhorst and Robert Pires as the Reds won the shoot-out 4-3. Sir Alex Ferguson oversaw two further shoot-out victories after the 2007 and 2008 showpieces against Chelsea (1-1) and Portsmouth (0-0) respectively ended in draws at Wembley.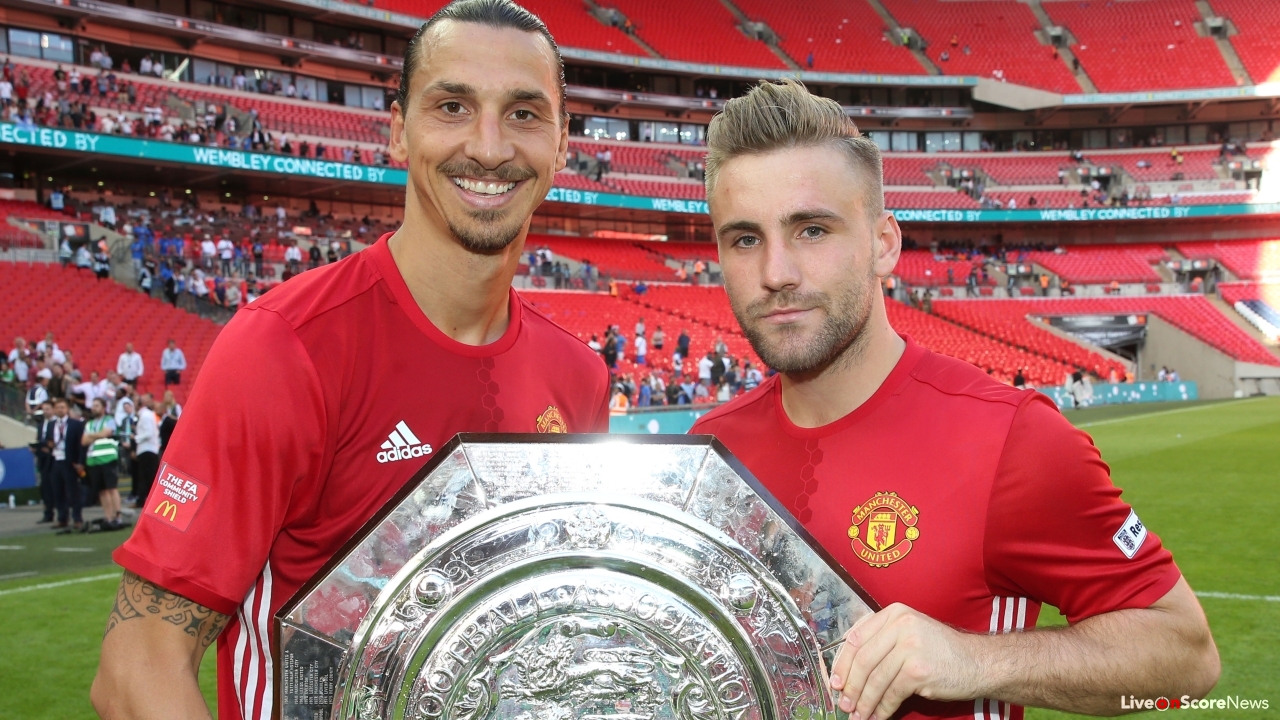 The Reds ensured a positive start to the 2010/11 campaign with a 3-1 victory over Chelsea. Goals from Antonio Valencia, Javier 'Chicharito' Hernandez – making his official United debut as a half-time substitute – and Dimitar Berbatov secured the club's 18th triumph. Against Manchester City the following year, United dramatically bounced back from 2-0 down at half-time to triumph 3-2 thanks to Chris Smalling's strike and Nani's double, with the Portuguese star's winner coming in injury time.
United's 20th Shield success came in 2013, when Robin van Persie scored both goals as Wigan Athletic were defeated 2-0 to give David Moyes a trophy at the start of his short Old Trafford tenure.
Jose Mourinho also began his reign by lifting the Community Shield, overseeing the club's 21st triumph in the competition when the 2016 FA Cup holders beat league champions Leicester City 2-1. Jesse Lingard – scorer of the winning goal in the Cup final – was on the Wembley scoresheet again but the decisive strike this time came from new signing Zlatan Ibrahimovic on his competitive debut.