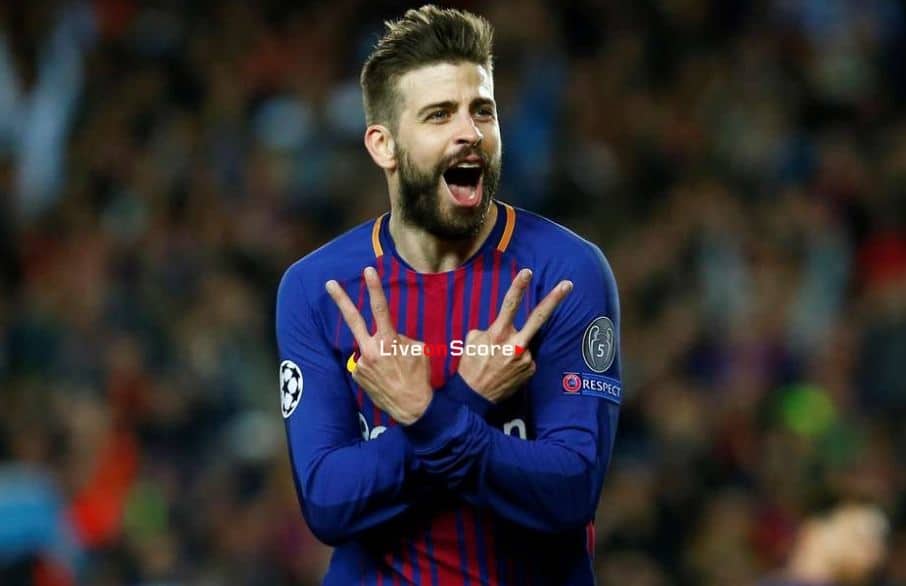 FC Barcelona take on Manchester United in the quarter final first leg of their Champions League tie on Wednesday at Old Trafford, a venue befitting of such a game. The contest is one with a history and that is particularly true for Barça defender Gerard Piqué.
Sports Livestream ⚽ JOIN NOW for FREE
Instant access to the BT Sport, Sky Sports and Eurosport
The centre back was a United player between 2004 and 2008, perfectly positioned to give a balanced view of the tie before the press on Tuesday in Manchester. "We are in good form with the league title close and in the final of the Copa del Rey. We are doing well and we are excited, not under pressure. We want to take a good result back to Camp Nou but it's a ground where the fans get on top of you," reflected Piqué.
"We will have the ball, at least we will try. They will try to hit us on the counter with their pace and strength via Rashford and Lukaku. We will have to be careful at set pieces, first to avoid them and second to not conceded if we do give fouls away," reasoned the defender when asked about the key to the first leg.
United past
The trip to Old Trafford brings back happy memories for Piqué. "When we got United [in the draw] I was excited. I have special affection for them and I hope things go well for them in the future. It's a special game for me because it is where I became an adult, I learnt so much both on and off the field. When I came home I was totally different person," admitted the Barça number 3.
Piqué will also be reunited with one of his former team mates, Manchester United boss Ole Gunnar Solskjaer. "I was 17 and he was one of the veterans. He had problems with injuries but you could see his quality in training. I'm glad to see him doing well as coach at Old Trafford and it will be a tough content but we hope we can win," concluded the blaugrana defender.