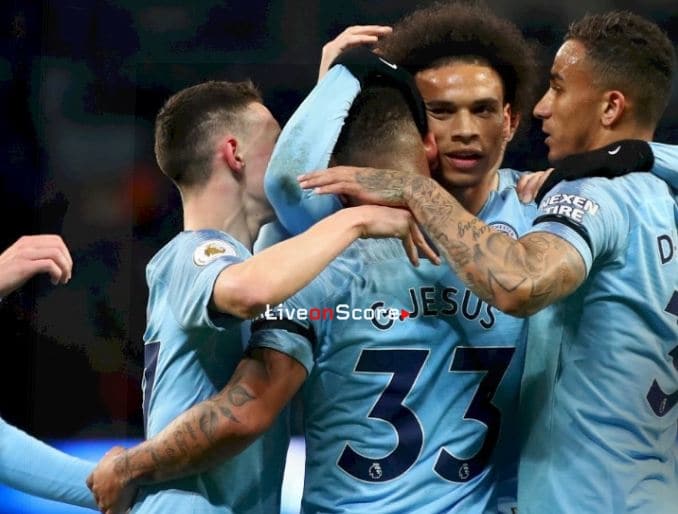 GUARDIOLA ON SANE ADMIRATION
LiveonScore News, 3 months ago
1 min

read
Pep Guardiola asserted Leroy Sane is important to his plans, as City continue the hunt for unprecedented success.
The German winger has been named on the bench for three of the past four games, having featured more regularly in the first half of the season.
Guardiola insists Sane's omissions are not solely reflective of performance, affirming his significance to the squad and City's hopes of an historic Quadruple.
"I've said many times in good and bad moments how important Leroy is for us," he said.
"He didn't play lately but he knows the reason why. I have spoken quite often with him and my people on and off the pitch.
"We all want the best.
"There is competition with the other players. In a specific game, I need him and in some specific games, I prefer another type of player.
"My admiration and trust for him is intact but always, I want more.
"I am not going to call him by telephone or from the bench to see if he's ready! They have to know it.
"It's the same for the guys who take free-kicks. You are not going to score if you don't say: I am going to score.
"You have to visualise the ball and the action.
"I admire guys who take responsibility; who suffer when they could not score to help the team.
"In those situations, I am there and the team and Club is always close to them. Nothing changes.
"We have another game and we are going to try (to win)."
Football Fixtures
International Champions Cup
International Champions Cup
International Champions Cup


International Champions Cup

International Champions Cup

International Champions Cup
International Champions Cup
International Champions Cup
International Champions Cup


International Champions Cup