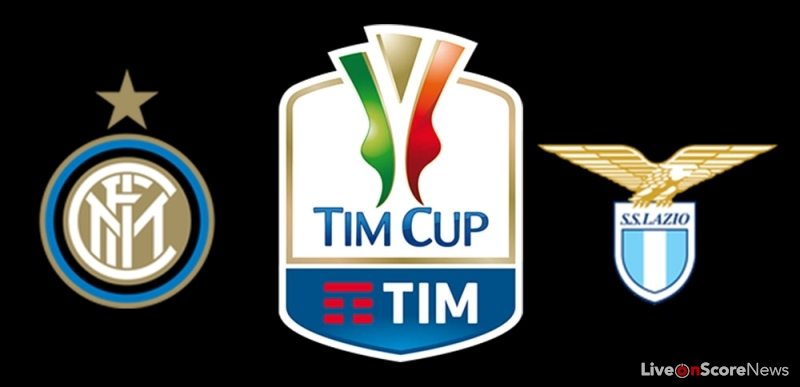 Inter vs Lazio Preview and Prediction Coppa Italia 2017
LiveonScore, 3 years ago
3 min

read
Date: Tuesday, 31st January 2017
Kick-off: 19:45 UK
Venue: Stadio Giuseppe Meazza, Milan.
Inter vs Lazio Preview
When it comes to cup competitions there always seems to be a lot more at stake for the clubs involved no matter where they are in their respective leagues. Form goes out the window and giants are forced to push past minnows. In this round of the Coppa Italia, Inter Milan take on Lazio Rome at Stadio Giuseppe Meazza. Knowing that their team could be out in an instant means strong hearts and minds are vital for victory. The chance of a trophy seems to shine in the players', managers' and fans' thoughts brighter than at any other time in the season. Glory is only a few steps away and a chance for a piece of history awaits. There can only be one winner. Kick off will be at 03:45 on Thursday, February 02, 2017.
Last Meetings
Inter Milan vs Lazio Rome3 – 0Thursday, December 22, 2016 Italy – Seria A
Lazio Rome vs Inter Milan2 – 0Monday, May 02, 2016 Italy – Seria A
Inter Milan vs Lazio Rome1 – 2Monday, December 21, 2015 Italy – Seria A
Lazio Rome vs Inter Milan1 – 2Monday, May 11, 2015 Italy – Seria A
Inter Milan vs Lazio Rome2 – 2Monday, December 22, 2014 Italy – Seria A

Inter Milan
Home Form
Pescara Calcio3 – 0Sunday, January 29, 2017 Italy – Seria A
Bologna3 – 2Wednesday, January 18, 2017 Italy – Coppa Italia
Chievo Verona3 – 1Sunday, January 15, 2017 Italy – Seria A
Lazio Rome3 – 0Thursday, December 22, 2016 Italy – Seria A
FC Genoa 18932 – 0Monday, December 12, 2016 Italy – Seria A
Overall Form
Pescara Calcio (home)3 – 0Sunday, January 29, 2017 Italy – Seria A
US Palermo (away)0 – 1Sunday, January 22, 2017 Italy – Seria A
Bologna (home)3 – 2Wednesday, January 18, 2017 Italy – Coppa Italia
Chievo Verona (home)3 – 1Sunday, January 15, 2017 Italy – Seria A
Udinese Calcio (away)1 – 2Sunday, January 08, 2017 Italy – Seria A
Lazio Rome (home)3 – 0Thursday, December 22, 2016 Italy – Seria A
US Sassuolo (away)0 – 1Sunday, December 18, 2016 Italy – Seria A
FC Genoa 1893 (home)2 – 0Monday, December 12, 2016 Italy – Seria A
Lazio Rome
Away Form
Juventus Turin2 – 0Sunday, January 22, 2017 Italy – Seria A
Inter Milan3 – 0Thursday, December 22, 2016 Italy – Seria A
UC Sampdoria1 – 2Sunday, December 11, 2016 Italy – Seria A
US Palermo0 – 1Sunday, November 27, 2016 Italy – Seria A
SSC Napoli1 – 1Sunday, November 06, 2016 Italy – Seria A
Overall Form
Chievo Verona (home)0 – 1Sunday, January 29, 2017 Italy – Seria A
Juventus Turin (away)2 – 0Sunday, January 22, 2017 Italy – Seria A
FC Genoa 1893 (home)4 – 2Thursday, January 19, 2017 Italy – Coppa Italia
Atalanta Bergamo (home)2 – 1Sunday, January 15, 2017 Italy – Seria A
FC Crotone (home)1 – 0Sunday, January 08, 2017 Italy – Seria A
Inter Milan (away)3 – 0Thursday, December 22, 2016 Italy – Seria A
AC Fiorentina (home)3 – 1Monday, December 19, 2016 Italy – Seria A
UC Sampdoria (away)1 – 2Sunday, December 11, 2016 Italy – Seria A
Prediction: Inter Milan to win