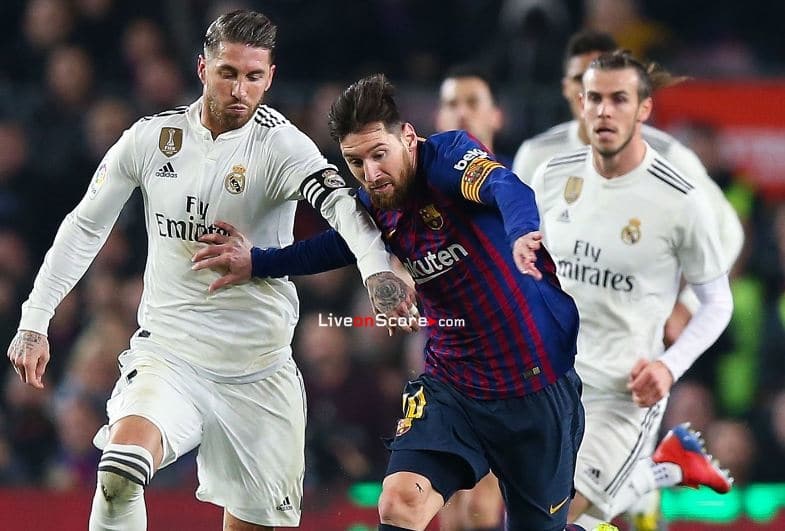 Barcelona's first team will return to training on Friday with players taking part in individual workouts, the club announced on Thursday.
Sports Livestream ⚽ JOIN NOW for FREE
Instant access to the BT Sport, Sky Sports and Eurosport
Players will maintain sufficient space between each other stipulated by the health authorities and La Liga protocols. Players will arrive at the club facilities already in their training kit and will return straight home without visiting the changing rooms.
Spanish outlet RAC1 first reported that Barcelona players tested negative for the coronavirus, which was confirmed by ESPN.
However, La Liga refused to confirm Leganes coach Javier Aguirre's announcement that the season will re-start on June 20.
"There are no confirmed dates to return to competition," a La Liga spokesman told Reuters on Thursday.
"We will begin training sessions and then wait for the government's decision about the established dates. Our intention is to return to competition in June as long as the government decides it is ok to do so."
Speaking to Mexican website Marca Claro earlier on Thursday, Aguirre said he had been given details of when the campaign would start again and had been informed the season would conclude before the end of July.
"We now have a start date for the league, we begin on June 20 and finish officially on July 26. We will play 11 rounds of matches on Saturdays and Sundays and Wednesdays and Thursdays," said Aguirre, whose Leganes side are 19th in the standings.

"La Liga has just told me this officially and I'm very happy that we now have our training programme scheduled."
La Liga president Javier Tebas said earlier this week that the season would bring back a sense of normality to Spain, which has lost over 25,000 lives to the virus and seen its economy paralysed.
"This crisis has had a profound impact on all of us. The return of football is a sign that society is progressing towards the new normal. It will also bring back an element of life that people in Spain and around the world know and love," he said.
Germany's Bundesliga will return on May 16 and hope to complete the season by June 30. England's Premier League and Italy's Serie A have also gradually implemented individual training regimes. The French, Dutch, and Belgian leagues have all cancelled.