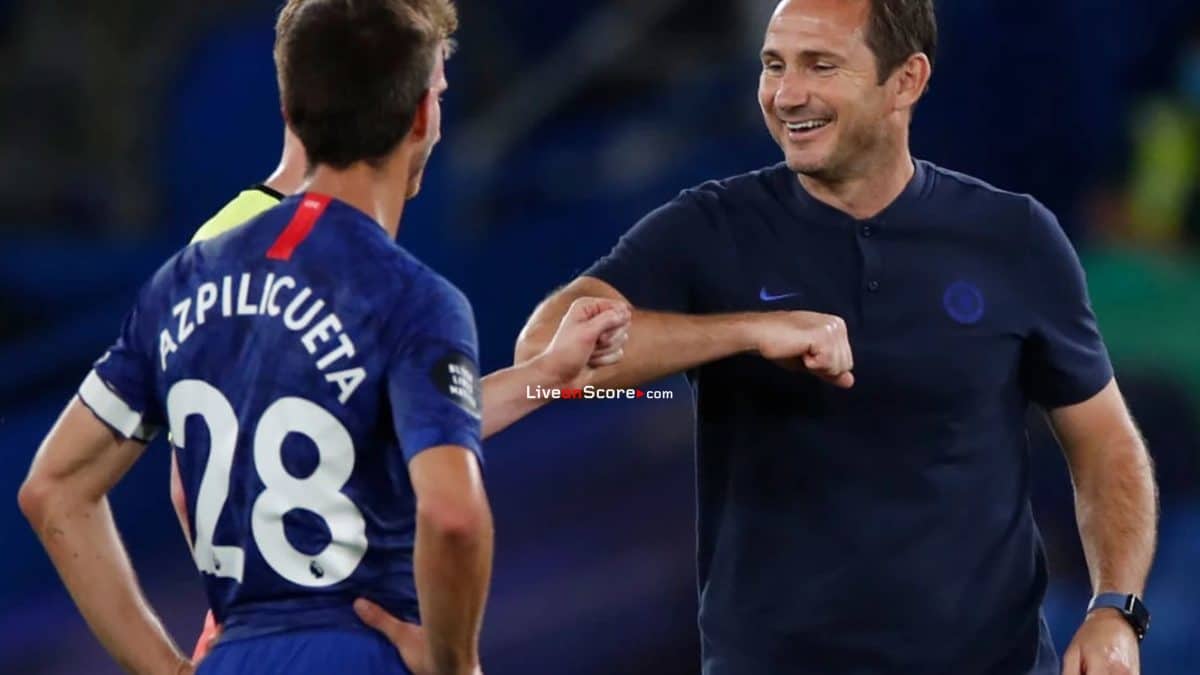 LAMPARD PRAISES HIS TEAM'S WORK ETHIC
LiveonScore News, 1 week ago
2 min

read
On a night when a good Chelsea win had ramifications beyond Stamford Bridge, Frank Lampard identified what his side must do to maintain a top-four finish in the short term, and then challenge for the title in years to come.
Our well-earned and exciting 2-1 victory over Manchester City not only cemented our position in the Champions League places; it crowned Liverpool champions for the first time in 30 years.
Lampard was quick to congratulate them on the victory but before doing that, and analysing how his team can narrow the gap to first place, he assessed an excellent evening's work for his players.
'It was a big performance from us,' said Lampard. 'We had to work a lot off the ball, as you do against Pep Guardiola's Man City. It was tough, but the work ethic the lads put in throughout the game, the focus, how dangerous we were – we had the better chances – we deserved to win.
'It's a big three points. We are in a battle here and it's not going to be decided tonight. It's a nice result which gives us confidence. Now the consistency we produce until the end of the season is what is going to define us this year, and get us the finish we want. There is no point in performing like that if we can't get some momentum and sustain it. That only comes with focus and hard work.
'There's more belief needed in this team,' added Lampard. 'What Manchester City showed us is a team that has been building up and working together for years and has so much confidence on the ball. We have that ability on the ball but we need to be a bit more confident in ourselves, to play, take the ball, receive the ball, and that will come.'