Yes, it has to be discussed. This is the consequence of the DeAndre Jordan episode last season, and the wild LeBron James stalking two summers ago.
Two of the last unsigned free agents in the league are LeBron James and Dwyane Wade.

Sports Livestream ⚽ JOIN NOW for FREE
Instant access to the BT Sport, Sky Sports and Eurosport
At the start of the offseason, most pundits did not even consider them available. The focus was on Kevin Durant and where he might land.
LeBron James just won a championship and the odds are very low that he is looking around. Besides, only a handful of teams left can offer him a maximum contract. A reunion with Timofey Mozgov with the Los Angeles Lakers is highly unlikely (though very interesting).
For the record, hardly anyone thought LeBron James would leave Cleveland and the Cavaliers are not at all worried. This is simply a fact.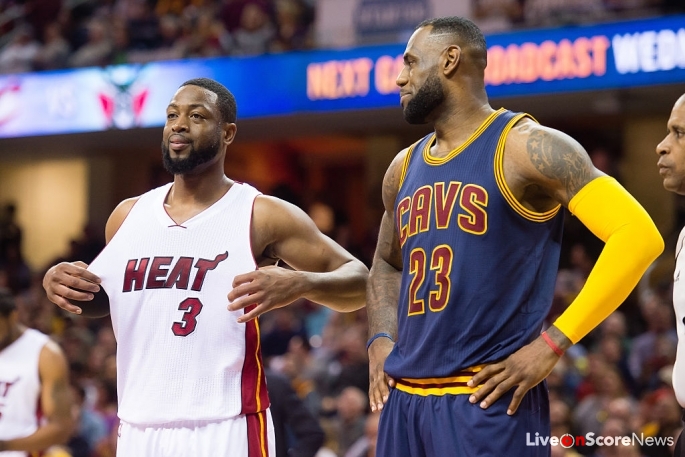 The King knows that social media is hanging on all his activities and they had the most fun out of it. His "banana boat" crew, including Dwyane Wade, Carmelo Anthony and Chris Paul went on vacation together, and for a while, Dwyane Wade was speculated to land in Cleveland when the negotiations with the Miami Heat went sour, But we eventually knew he'll go back home in Chicago.
However, almost a week after it was reported, the Flash has been slow to sign the dotted line for the Bulls, as Sequioa Sims of Sir Charles in Charge reported.
Of course, it's not an easy decision to leave the Heat, where Wade has spent his entire career and become the face of the franchise. Also, the Bulls had to clear cap space to reach his asking price, but the DeAndre Jordan incident has set a precedent that players can change their minds. It's not just during the moratorium but until it's in ink.
Is it a coincidence that LeBron James and Wade haven't signed yet? Are they trolling the basketball world knowing that they will be extensively covered? Or are they plotting something again. They have done it before and now, with a superteam out West, they may have the motivation to do it again.
It's unlikely that Wade and LeBron will conspire to get Dwyane Wade again this season. For one thing, he is at the best stage of his career. Also, the sad reality is that Wade is no longer a superstar level talent in this league. Kyrie Irving and even Kevin Love are better running mates for LeBron than Wade is-and James arrived at that conclusion two summers ago.
James will sign with the Cavs, and Wade of all people knows that if Pat Riley wanted him to stay, his talents will stay in South Beach. The Chicago Bulls will be an interesting team with Wade, Rajon Rondo and Jimmy Butler. Lay the theories to rest now.