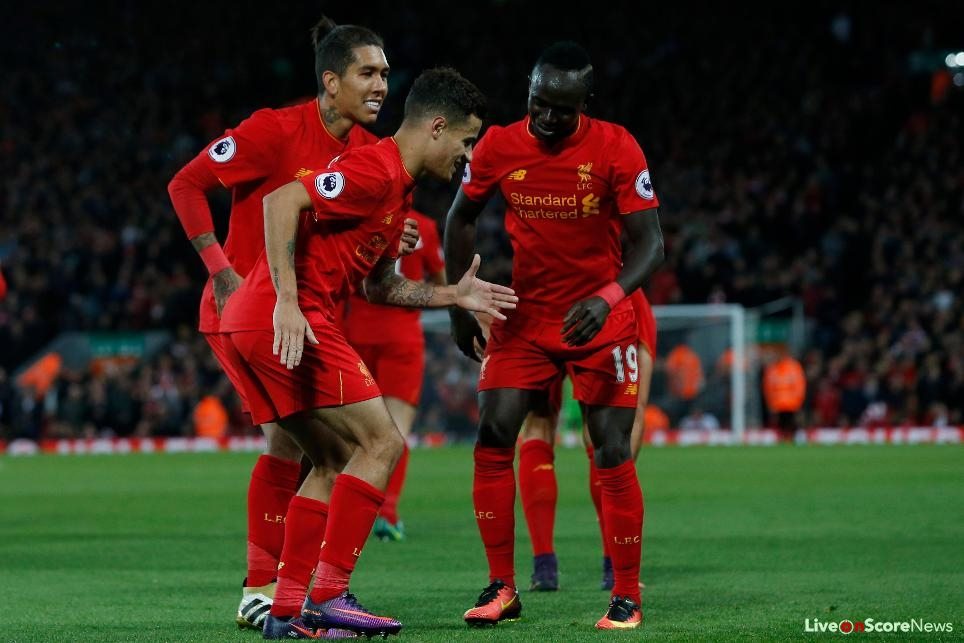 In the fifth part of Adrian Clarke's look at the Premier League's brightest combinations of 2016/17, he talks about the supreme understanding between Liverpool's front three.
Sports Livestream ⚽ JOIN NOW for FREE
Instant access to the BT Sport, Sky Sports and Eurosport
From the moment Jurgen Klopp unleashed his fresh three-man attack against Arsenal on the opening weekend this season, Liverpool have thrilled us with a brand of high-octane, adventurous football.
Producing 10 assists and 16 goals between them, the impact Roberto Firmino, Philippe Coutinho and Sadio Mane have had as a trio has arguably been the most thrilling aspect of 2016/17.
The key to their success is an acute awareness of when to choose the right moments to make an unpredictable run, with and without the ball.
This is not off the cuff. Putting pictures in his players' heads is something Klopp will have spent hours drilling into them on the training ground.
When a Liverpool forward takes possession of the ball, those around him will move quickly to offer support, giving the man in possession options to the side and in front.
The presence of Mane, who likes to stretch defenders in behind, has helped greatly in this regard.
While all three are skillful and relatively quick, the ferocious energy of their movement is what makes them so devilish to handle.
Almost every run they make is purposeful, and that tempo ensures that gaps are created.
When you study which Premier League players sprint most often (see table below), all of Liverpool's forward line, including Adam Lallana, are among the leading lights.

With runners coming at them at speed and from varying angles, it is no wonder opponents have found them such a nightmare to contain.