Manchester City is reportedly targeting Real Madrid midfielder Toni Kroos for £50 million this summer as new club manager Pep Guardiola wants a reunion with his former Bayern Munich ward next season.
The 26-year-old old German star was acquired by Los Blancos from Bayern in the summer of 2014 for an estimated fee of £24 million. Meanwhile, the Spanish head coach arrived in Munich in January of 2013, with Kroos already with the squad for two-and-a-half seasons.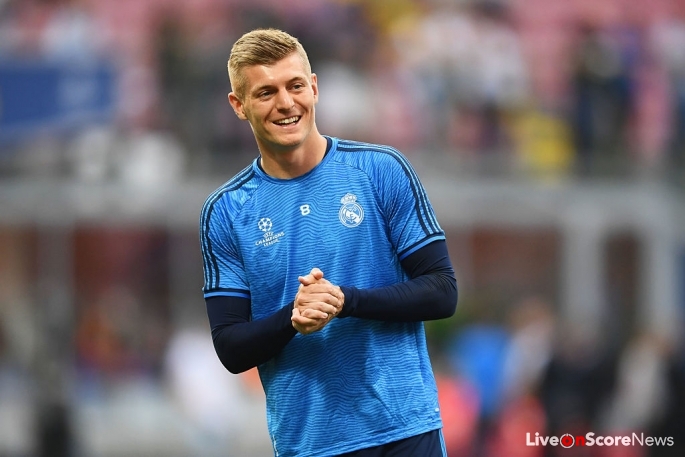 They spent half the 2012-2013 season and the whole of 2013-2014 together, winning the German Bundesliga title both times.
Even though Kroos was sold to the Bernabéu giants the following season, Guardiola remained a fan of the Germany international and right now the coach is allegedly keen of a reunion with his former midfield player, as per the Mirror.
The report mentioned that Real is keen on selling one of their Galacticos in order to have a fighting chance in the race to acquire £100 million-rated Juventus midfielder Paul Pogba against the Citizen's cross-city rivals, Manchester United.
With that, rumors have emerged that Kroos is the man to be sold and that a £50 million fee, which will eventually be used to add to the funds of the Pogba bid, would be enough for the Spanish capital city team to reach an agreement with Guardiola and company.
Kroos is allegedly happy with Real and would like to stay at the Bernabéu for as long as possible, but he is "not ruling out a move" especially if it means to be reunited with his former boss Guardiola.
City and Real have not directly negotiated yet, according to the Daily Star, as the Premier League side is "wary of being used to engineer a pay rise" for Kroos, whose £90,000 per week contract will expire in 2020.
Guardiola is said to be eager to have Kroos again as he is said to be "disappointed" of their only one-and-a-half season in Bayern together.
The 45-year-old former Barcelona manager had already pulled off two big-name signings this summer with the acquisitions of Ilkay Gundogan from Borussia Dortmund and Nolito from Celta Vigo. Landing the East Germany native would be his third and probably most important one to try and challenge for the English top flight title next season.
Sports Livestream ⚽ JOIN NOW for FREE
Instant access to the BT Sport, Sky Sports and Eurosport