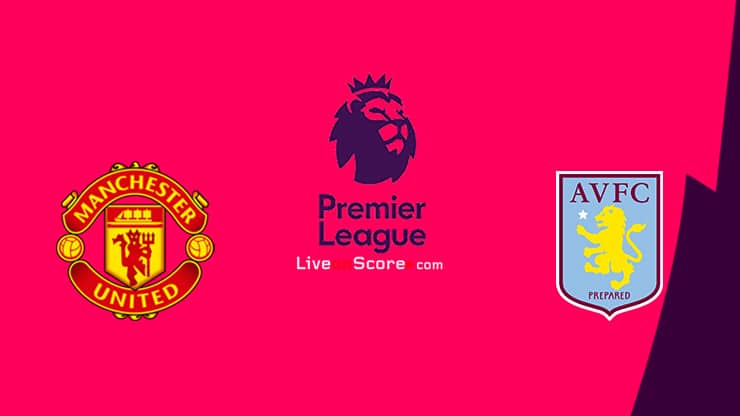 Manchester Utd vs Aston Villa Preview and Prediction Live stream Premier League 2021/2022
LiveonScore News, 1 month ago
1 min

read
Fixture: Manchester Utd vs Aston Villa
Tournament: Premier League – 2021/22 – Leg 6
Date/Time: 15:30 GMT +4  25-th September
Arena: Old Trafford (Manchester)
Match Preview :
Manchester Utd vs Aston Villa match is going to be held on 25-th September at Old Trafford (Manchester)
It's a very  interesting football match at Premier League.
They will  try to show us their best skills, combinations and tactics to win this match.
The table position of Manchester Utd is 8-th place and has 7 point.
The table position of Aston Villa is 18-th place and has 1 point.
The favorite team is Manchester Utd, but Aston Villa to show us their best game and take minimum one point or win.
Last Matches:
Last matches: Manchester Utd
19.09.21PLWest HamManchester Utd1 : 2
14.09.21CLYoung BoysManchester Utd2 : 1
11.09.21PLManchester UtdNewcastle4 : 1
29.08.21PLWolvesManchester Utd0 : 1
22.08.21PLSouthamptonManchester Utd1 : 1
Last matches: Aston Villa
18.09.21PLAston VillaEverton3 : 0
11.09.21PLChelseaAston Villa3 : 0
28.08.21PLAston VillaBrentford1 : 1
24.08.21EFLBarrowAston Villa0 : 6
21.08.21PLAston VillaNewcastle2 : 0
Head-to-head matches
09.05.21PLAston VillaManchester Utd1 : 3
02.01.21PLManchester UtdAston Villa2 : 1
12.09.20CFAston VillaManchester Utd1 : 0
09.07.20PLAston VillaManchester Utd0 : 3
01.12.19PLManchester UtdAston Villa2 : 2
Manchester Utd vs Aston Villa – Prediction of LiveonScore:
1. Manchester Utd win.      
2. over 2.5 goal