The Monaco GP remains the jewel in Formula 1's crown and will be live and exclusive on Sky Sports F1 this weekend.
But after having it's inaugural F1 race in 1950, what makes it so special today? Is it the glamour, the prestige, the unique circuit? We asked some of the Sky F1 punditry team to share their views…
DAMON HILL
"Everyone's heard of Monaco. It's almost a synonymous word for grand prix racing.
"It's a famous, beautiful place in the south of France and it's got a tremendous history, going back to before the war. It's one of the great challenges, but also one of the great social events of our sporting calendar.
"Over the years it's changed naturally as we've introduced much more safety precautions but there is virtually no run-off.
"At some of the faster corners they give you a small run-off area but the principal thing in Monaco is that you're right up against the barriers for most of the circuit, and it's very difficult to pass.
"It makes qualifying one of the highlights of all the sessions we do in the season."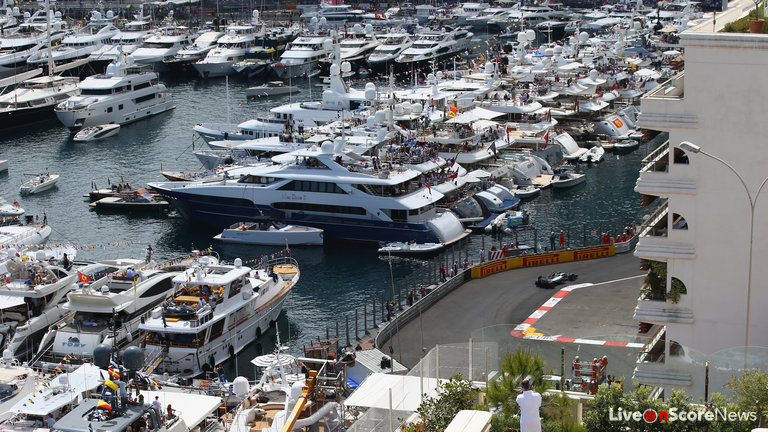 ANTHONY DAVIDSON
"Monaco is still special, not just because of the history and the fact that it's only one of the four remaining circuits on the calendar from the original 1950 calendar.
"It's special for the drivers mainly because of the close proximity to the barriers, the fact that they would never build a race track like that today – it really is a one-off. That makes the challenge of driving a Formula 1 car round there, in my mind higher than most other circuits that you go to.
"It's a different format throughout the weekend, you run on the Thursday you have the Friday off and then it's back to business on the Saturday-Sunday. It makes FP3 and qualy even harder in many ways because you've had this break.
"It's a circuit where you need to be constantly in a rhythm.Time is essential and even just one day out of that rhythm can affect your FP3 flow, whereas normally it's just a continuation, a build-up towards race day.
"That makes it a circuit that really favours drivers that live on seat-of-your-pants driving, that are more naturally at ease in the car, naturally gifted, who can just turn it on."
Watch the Monaco GP live on Sky Sports F1. The race starts at 1pm on Sunday, with build-up underway at 11.30am.
Football Fixtures

Bundesliga
Ligue 1

La Liga

La Liga
Serie A

Bundesliga
Bundesliga

Bundesliga

Bundesliga
Bundesliga