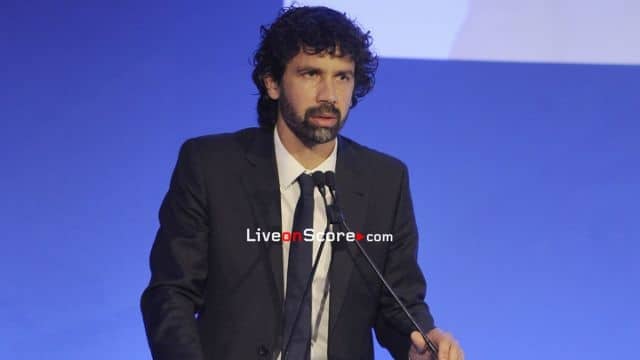 Serie A Season Could be Cancelled says AIC President Tommasi
LiveonScore News, 2 months ago
2 min

read
Italian Footballers' Association (AIC) president Damiano Tommasi suggested the ​Serie A season could be over today and ​Juventus could be handed the title. Tommasi, head of the AIC has stated that the coronavirus pandemic may draw an early conclusion to the campaign.
Serie A is suspended until Friday due to the coronavirus pandemic, but that postponement appears certain to be extended. Italian sports minister Vincenzo Spadafora told La Repubblica he would push for sport, including training, to stop through all of April.
As it stands, Juventus are one point ahead of Lazio with 12 games to play, but no games will take place before May 3.
The ex-Roma midfielder told ​ANSA: "Tomorrow [Monday], they have one more element on the table than in the past weeks. Because, after the words of minister Spadafora, the concern is the championship will end here.
"We must therefore ask ourselves about the problem of ending the season from a sporting point of view and a contractual one.
"As for cutting wages, we seek, if possible, a common solution. Juve moved forward, but what they did didn't take us by surprise. We knew all about it and we don't feel delegitimised. Among other things, Chiellini is our advisor. If there are no disputes between clubs and players, we're not required to intervene. If they've found an agreement, that's fine."
Cristiano Ronaldo and his team-mates have displayed their solidarity by accepting pay cuts during the Covid-19 crisis and the feeling among fans of the Old Lady is that refusing the Scudetto is the only correct course of action if it proves impossible to complete the current campaign.
The reigning champions made headlines with a four-month wage cut agreed with players, amount to £81million.
Tommasi says the AIC is available to help create more savings amid the crisis while some, including Lazio president Claudio Lotito, have caused controversy by seeking a quick return to training.
Football Fixtures GMT+4

Bundesliga
Bundesliga
Bundesliga

Bundesliga

Bundesliga
Bundesliga


Bundesliga
Bundesliga

Bundesliga

La Liga