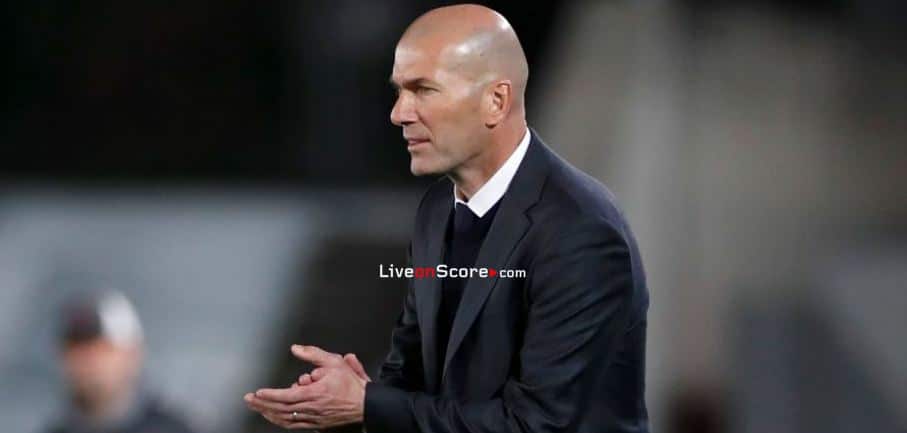 Zidane: "This team is full of character and is always hungry for more"
LiveonScore News, 6 days ago
2 min

read
Vini Jr.'s two goals are really significant for him and the team", commented the coach.
Real Madrid claimed victory over Liverpool in the first leg of the sides' Champions League quarter-final tie and Zinedine Zidane reflected on the encounter from the media room at the Alfredo Di Stéfano in the following terms: "I'm delighted for the players. We prepare for the games and it's far from easy. We've managed to keep our good run going. We managed the game really well right from the off. We struggled a little bit at the start of the second half because there's another team out there and with just one chance they scored, but ultimately tonight's 3-1 scoreline is deserved. We put in a massive effort. The players are tired in there and we've got to enjoy what we did, rest up well, recover and, from tomorrow, start thinking about Saturday's game".
"We didn't change anything. We brought Militão in for Varane. We were intending on setting up in a 4-3-3 formation and stuck to what we'd prepared. I'm delighted for all of them because it's not easy when you find out that you're without a player at the last minute. We've had to face a lot of things this year and are always ready and have shown that once again tonight".
Vini Jr.
"I'm not sure whether that was Vini Jr.'s best performance for us, but to get two goals in a quarter-final is very significant for him and the team. He's working really hard, just like all of them, and it's always important for a player to score goals. First and foremost, I'm delighted for him. He and all of them are doing an excellent job, particularly defensively. We know just what a good player is when he's given space, like on his first goal. I'm delighted because perhaps the one thing that was missing in his game was goals. Given just how hard he's working, having scored two goals here tonight will really give him, the team and everyone a confidence boost. He deserves it".