Antonio Conte is confident his Chelsea side can contend for the Premier League title this season, saying "there is a small flame flickering that can turn into a towering inferno".
Sports Livestream ⚽ JOIN NOW for FREE
Instant access to the BT Sport, Sky Sports and Eurosport
The new Chelsea head coach was appointed in May but after a short break from coaching the Italian national team at UEFA Euro 2016 he said he was feeling "emotional and proud" about taking over at Stamford Bridge.
"I felt very emotional about coming here," he said in his first press conference in the job. "This league is the most difficult in the world because there are six or seven teams that can win the title.
"Chelsea are underrated and we can surprise people. I hope there is a small flame flickering that can turn into a towering inferno."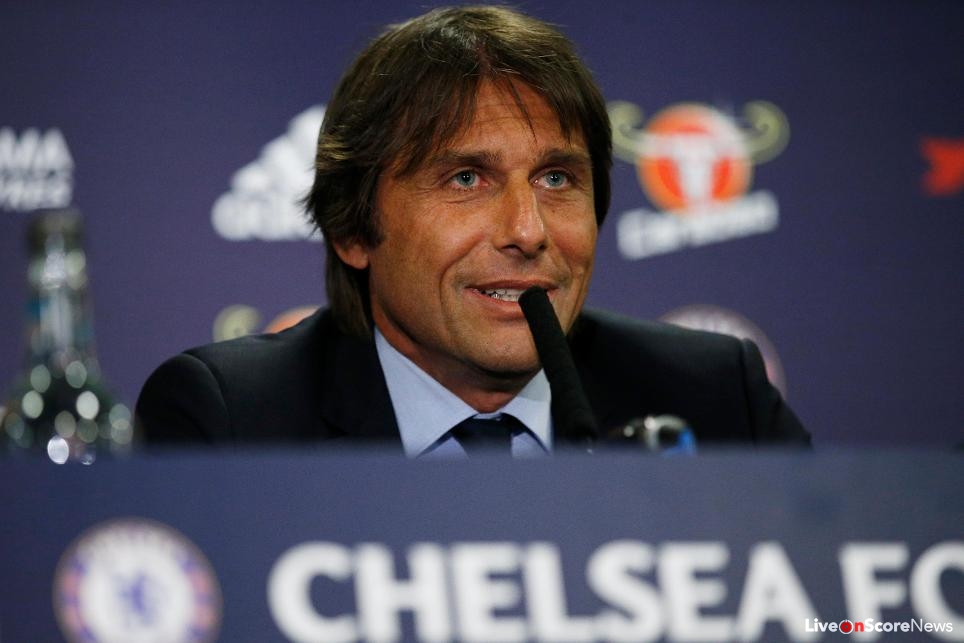 After two years in charge of Italy the 46-year-old was looking forward to testing himself at Chelsea and imparting his ideas, and strong work ethic, to his players.
"The coach is a tailor who must make best dress for team," he said. "Three at the back, four at the back, it is not important.
"We have started to work on different aspects and every manager has their own idea of football. I want to transfer my idea, my methods. This is a great challenge and is the right moment for me to arrive in England. I like this, I like the challenge and to prove myself.

"The Premier League is tough; it is high intensity compared to other tournaments. If you want to win, you have to play attractive football but also have good physical condition. Usually, if you have great organisation and talent with the players, and you run more, you have more productivity to win."
Conte was known for his animated antics on the touchline while in charge of the Azzurri and admitted to being a coach who wears his heart on his sleeve.
"I don't know if it is a good thing but I have a great passion for my team and players," he said. "I like to stay with my players in training – to play with them, to lose with them. I have great passion and I want to transfer that to my players and fans.
"I suffer during the game, I want my players and fans to see this because we work hard during the week and I am not happy when we don't reach our target."
For Conte's thoughts on captain John Terry and how he will cope with the pressure of managing in the Premier League, visit Chelsea's website.
Conte's first match in charge of the Blues will be a friendly against Austrian side Rapid Vienna at the Allianz Stadion, Vienna, on Saturday.