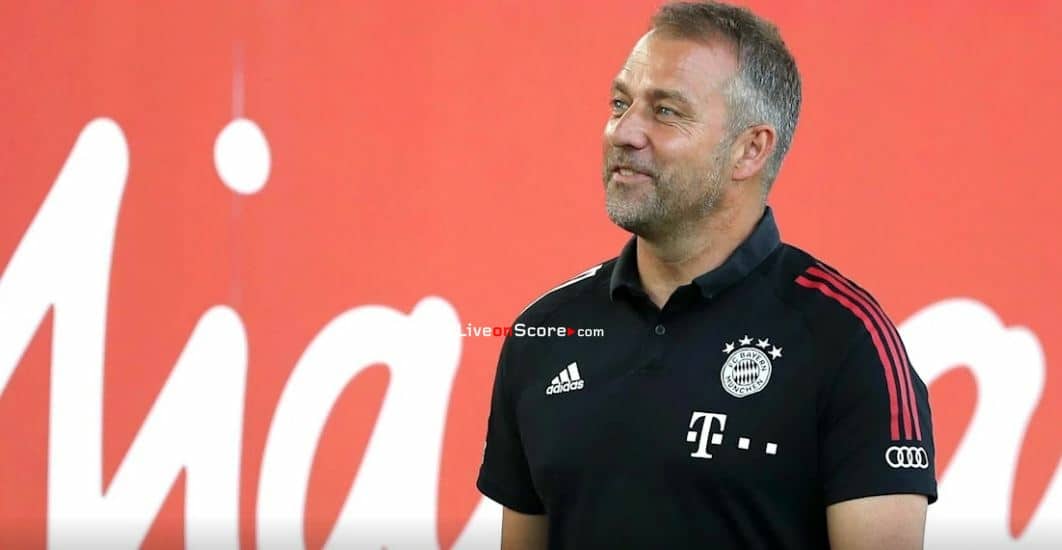 Flick: "It was important to let the ball do the work"
LiveonScore News, 1 week ago
2 min

read
Hansi Flick was satisfied after Bayern's 1-0 victory over Olympique Marseille in the only friendly ahead of the Champions League last sixteen return leg against Chelsea:
"It was important to let the ball do the work. It's a good start but we'll analyse this game very carefully,"
the Bayern coach said after the Audi Football Summit at the FC Bayern Campus. Besides the positive result and Bayern's convincing display,
Bayern were very glad about Niklas Süle's comeback after his cruciate ligament rupture. "I'm happy to be back on the pitch with my teammates," the centre-back said after the final whistle.
Hansi Flick: "Of course we could have taken another chance or two here and there but I'm satisfied. It's the details that we still have to work on in training in the next week. It was important for me to see that the players are ready to go again at a fast tempo, to have intensity in the game and to put our opponents under pressure. Let's say, our opponents had a chance. So we did very, very well. It was important to let the ball do the work. That was really good. The first half was very good. All in all I'm very satisfied. Defence is the foundation for success. We have the quality in attack, but it's about reading the game well at the back. That's where we're very good. It's a good start, but we'll analyse this game very carefully."
Niklas Süle: "I've been in team training for a few weeks now and have done a lot of work to even make it possible to play a few minutes today. It wasn't an easy time for me. It took longer than I thought. I had to take time to fully recuperate. I'm happy to be back on the pitch with my teammates. When you play your first game after nine and a half months out, it's clear that not all the technicalities are quite on it yet and that one's energy levels are not yet up there, but I feel very good in terms of fitness. I've been working well. Of course I need playing time now to get back to my old strength and then take the next step forward in the coming few weeks. If I'm needed, I'll be there."