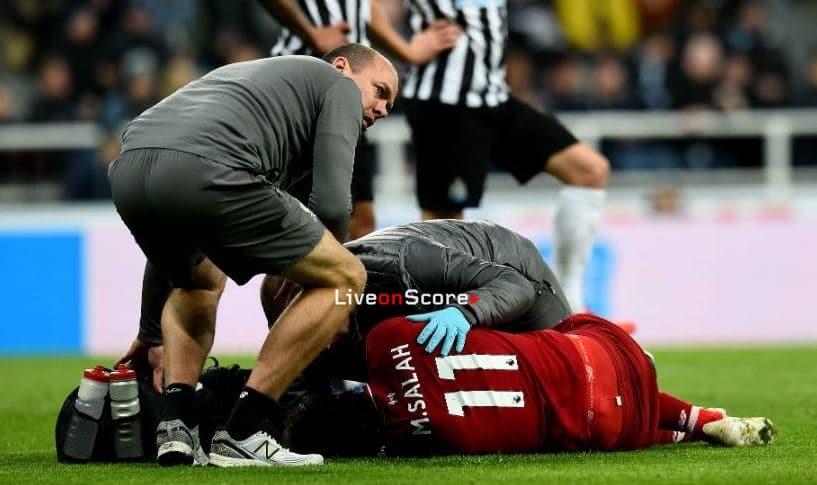 Liverpool must wait to discover the extent of the injury Mohamed Salah sustained during Saturday's 3-2 win over Newcastle United.
Sports Livestream ⚽ JOIN NOW for FREE
Instant access to the BT Sport, Sky Sports and Eurosport
Salah was stretchered off midway through the second half of the Premier League game at St. James' Park following a collision with Martin Dubravka.
Speaking post-match, Jürgen Klopp said: "What I heard, he got the hip of the goalie on his head.
"He was then on the ground and the doc had to make a decision 'on the pitch or off the pitch', and the decision was off the pitch. We accept that of course.
"When he came in he was sitting in the dressing room watching the game on television. So he was then fine, but of course we have to wait. He got a proper knock, obviously, in that situation."