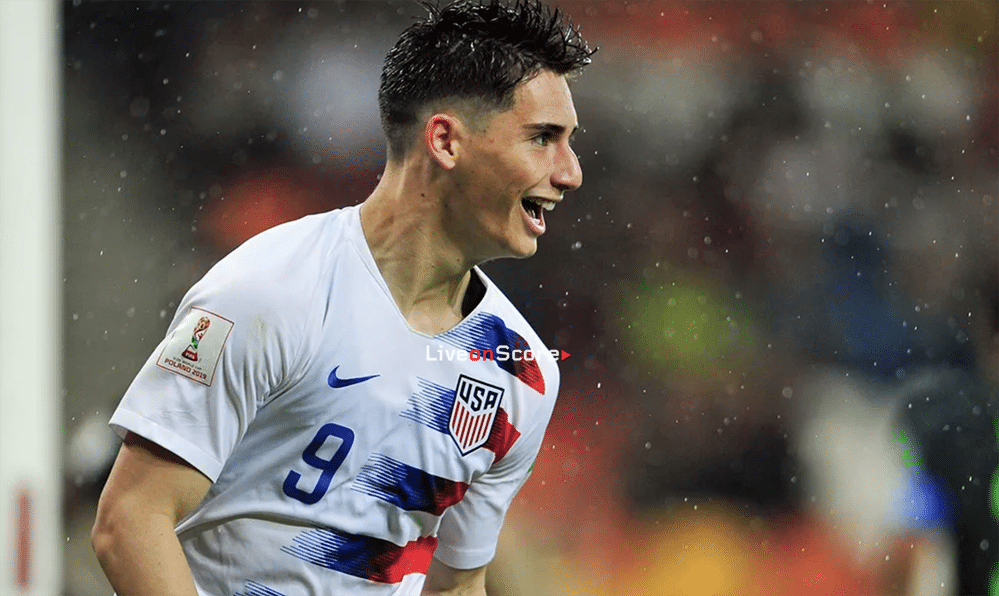 With a better goals-per-game ratio in 2018/19 than Robert Lewandowski and Cristiano Ronaldo, could Hannover teenager Sebastian Soto be the USA's next great striker?
Sports Livestream ⚽ JOIN NOW for FREE
Instant access to the BT Sport, Sky Sports and Eurosport
Soto was born to score goals, just like Bayern Munich and Germany No.1 Manuel Neuer was put on the Earth to keep them out.
At one point we collected all the balls in the house and the backyard that were just everywhere, and I think we had 120,recalled Sebastian's mother, Monica, to ESPN. I was a stay-at-home mom with him and 90 percent of the day, I swear, if he was in the house, we were playing. We would go to parks. he just always wanted to be playing, scoring goals.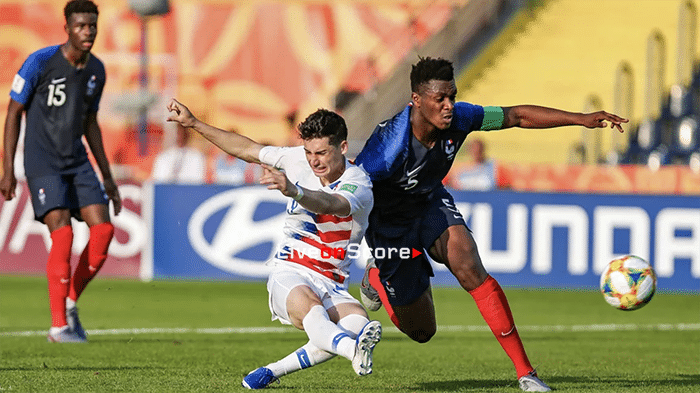 Soto got the opportunity to turn his passion into a career at 15. Playing for local outfit San Diego Surf, he was picked up by then Real Salt Lake academy director, and former USA national team assistant, Martin Vasquez.
Soto was smart, getting in good areas around the box, attacking open spaces, [making] runs without the ball that make a lot of sense, Vasquez recalled.
Soto's nose for goal was so strong that he topped the U15/16 Development Academy scoring charts in only his second season at Salt Lake, with 31 strikes in 29 games. The following campaign, he hit the back of the net a scarcely fathomable 42 times in 27 outings.
It was only a matter of time before Europe got downwind of his talents.

Well, 42 goals do kind of standout, said Real Salt Lake general manager Craig Waibel. He was a very solid striker before his 42-goal season, in that season he really found his way and what made him successful. It was a really special year.
The year was 2018. Soto had just helped himself to another tournament-leading return – this time for the USA U19s at the 2018 Slovakia Cup. Salt Lake were desperate to sign their man to the first team, but had already used up all available places on their senior roster allocated to academy players.
Soto had two options: stay with the Salt Lake Academy he had already outgrown or seek pastures new. Taking a leaf of of the book of the likes of Christian Pulisic and Weston McKennie, the American teen plumped for the latter.
I've always had that dream of Europe, that was always my goal, Soto told Goal, after joining German outfit Hannover on his first professional contract in summer 2018.
We didn't have so many guys to look up to. We had Christian [Pulisic] and Weston [McKennie] and those guys, so when you make that move people look at you like you're crazy, but everything has worked out well so far.
That's putting it mildly. Soto's free-scoring predisposition produced 17 goals in 24 games for Hannover's U19s team, making him the third best marksman from open play in the northern division of the 2018/19 A-Junioren Bundesliga. His reward was a Bundesliga debut – a run of three substitute first-team substitute appearances no less – and a ticket to the FIFA U20 World Cup.
I'm all about working for what you want, Soto explained. Obviously playing professional for Real Salt Lake would have been a dream come true too, but I saw a path with Hannover.
They speak to you like they want you to be with the first team. For me that's the biggest thing, I wasn't going to Germany to play U19 Bundesliga forever, I wanted to be with the first team as fast as possible, and the fact they had that vision for me, and it's already shown, it was 100 per cent the right choice for me.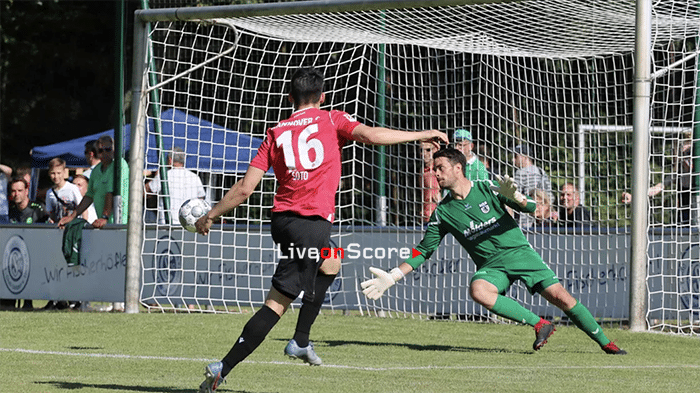 Soto could have another big decision on his hands before long. Born in the USA to a Chilean father and a mother of Mexican descent, he is eligible to play for three countries at senior international level.
With Soto having already represented the US at U17, 18 and 20s level – most notably scoring four goals in five appearances at the U20 World Cup – Americans worldwide will have everything crossed there is no change of heart.
When he gets a chance, he puts it away, US U20 coach Tab Ramos told Goal. People just can't do that consistently. You have tons of great players who can't score goals and he can. He's quick and strong, and has a knack of being in the right place at the right time.
Much like scoring, timing is another important strand of the Soto DNA. Hannover's relegation to Bundesliga 2, coupled with the departures of Ihlas Bebou, Niklas Füllkrug and compatriot Bobby Wood, has opened the door to regular first-team minutes in what could be a breakout campaign for Carlsbad's baddest customer in front of goal.
He's got talent, he's audacious, direct and is a good lad, teased former Hannover head coach Thomas Doll earlier this year. He's an U20 international and could well be the future of Hannover.
If Doll's prognosis is proved right, it will only be a matter of time before Hannover are back in the big time and Soto receives the call from current USMNT boss Gregg Berhalter.
The U20 World Cup provided all-time US top scorer Landon Donovan and Werder Bremen's Josh Sargent with a platform for their senior career breakthroughs, after all. Why should it be any different for Hannover's eye-wateringly prolific teen?
A 6'0 front man with an almost zen-like quality in the box, who – in case you missed it – is more deadly than a Mortal Kombat finisher, Soto is the real deal.