Milos Raonic vows there will be no stones unturned as he begins his preparation for the Rogers Cup and the US Open following his Wimbledon finals loss to Andy Murray.
Following his shortcomings to win his first ever Grand Slam title, Raonic heads to the ATP 1000 Masters in Toronto on July 25-31, where he could play the likes of Murray, Novak Djokovic, Rafael Nadal and Roger Federer. But despite the heartbreaking loss to Murray at Wimbledon, Raonic insisted he would attempt to carry the same level of play and hopes for another masterful run when he hits the hard court in New York.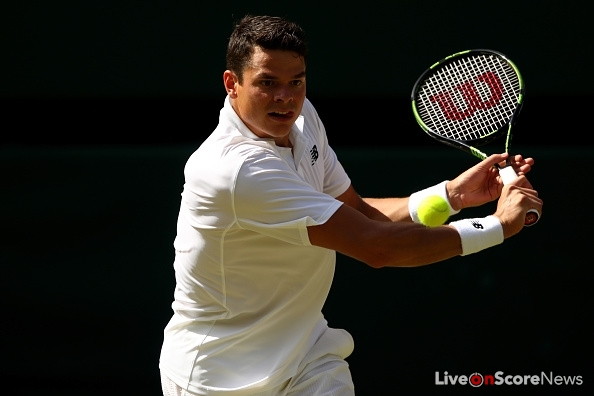 Sports Livestream ⚽ JOIN NOW for FREE
Instant access to the BT Sport, Sky Sports and Eurosport
"The only thing I could ever regret is if I didn't do everything I can to make myself return to this position again," Raonic said, reports the ATP's official website.
"I'm going to work on everything. I'm not going to leave any stone unturned. I'm going to try to get fitter, stronger. I'm going to try to improve my return game, improve my serve, improve my efficiency coming forward. There's not one thing that I'm not going to try to improve."
Raonic has had an exceptional start to this season, defeating Federer for the Brisbane International title in January. But ever since his title-clinching victory over the Swiss Maestro, the 25-year-old Canadian has yet to add another title to his record.
Nevertheless, Raonic has proven he could be a force reckon with in majors, after overcoming Federer in the semifinal round of Wimbledon and battling Murray in the final.
Raonic is also in pole position to compete at the Barclays ATP World Tour Finals in November, having risen to No. 3 in the Emirates ATP Race to London rankings.
Meanwhile, Raonic has shown vast improvement while playing under the tutelage of former world No. 1 John McEnroe, who was one of the youngster's coach during his Wimbledon campaign in Church Road. According to Raonic's coach Riccardo Piatti, who has worked with the Canadian since 2013, he and Raonic plans to continue working with McEnroe after reaching the finals at Queen's and Wimbledon.