Jürgen Klopp is set to enter his first full season as head coach of Premier League club Liverpool FC and after four new signings this summer, the German manager admitted that there will be more to come for the Reds before the English transfer window closes on Sep. 1.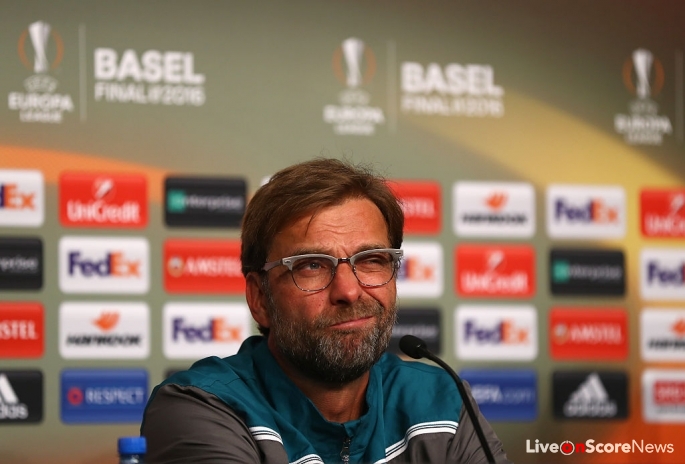 Caught Offside reported that Klopp "insisted that it's more than likely there will be more comings and goings at the club during the summer transfer window".
As of the moment, the 49-year-old bench tactician has initiated the acquisitions of Loris Karius, Marko Grujić, Sadio Mané, and Joël Matip from Mainz, Red Star Brigade, Southampton, and Schalke respectively. Augsburg's Ragnar Klavan is also rumored to be on his way to the Anfield to become Klopp's fifth summer signing.
When it comes to players exiting the club, Jordan Rossiter was sold to Rangers FC for £250,000, João Carlos Teixeira to Porto for the same amount, Lawrence Vigouroux to Swindon Town for £360,000, Sergi Canós to Norwich City for £2.5 million, Jerome Sinclair to Watford for £4 million, Martin Škrtel to Fenerbahçe for £5.5 million, and Jordan Ibe to Bournemouth for £15 million. Ryan Fulton and Danny Ward were sent out on loan to Chesterfield and Huddersfield Town as well.
In an interview with reporters on Sunday after the Reds' 2-0 friendly win over Wigan Athletic, Klopp had also reiterated that "youngsters at the club that he rates highly" will not be released on loan this coming season as he intends to develop them himself.
"A few things will happen I am pretty sure," said Klopp, as per ESPN. "I don't know exactly what but on both sides, it makes no sense to stay in the squad and be in the squad when you don't have a real opportunity to play. When there's no chance to play, it makes absolutely no sense."
"The players are young. We will not give on loan our very young players, absolutely no chance," he said.
Klopp then proceeded to disclose that there are a few of his existing players that would want to leave the Anfield and he is "pretty sure it will happen", but that "one or two more players" will be acquired before Sep. 1 arrives.
The German mentor also hopes that his team will be complete on the 26th of this month after the players who participated in the 2016 Euros have arrived from their vacation.
"We'll have the big group together from the 26th when the last two players, Joe Allen and Emre Can, will join us," Klopp said.
"From the 21st, all the English players are with us. From the 22nd, all the Belgian players are with us. Then we will have a real group together and the work starts again with them and hopefully we can build on the base we've done in the first three weeks with the other players," he added.
Sports Livestream ⚽ JOIN NOW for FREE
Instant access to the BT Sport, Sky Sports and Eurosport